Truckers Network highlights the importance of Brake Safety Week!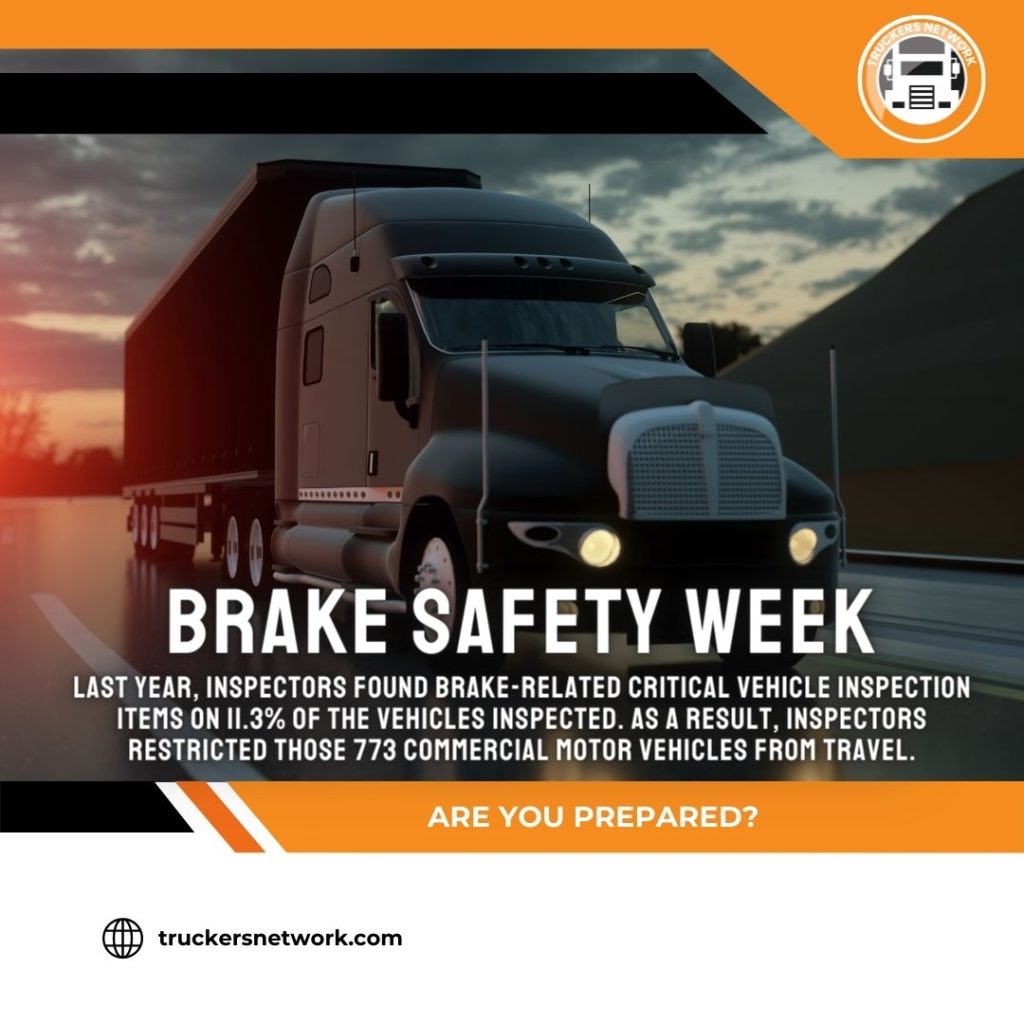 Are you prepared for #BrakeSafetyWeek this year?
The annual inspection surge takes place from August 20th to August 26th.
Here at Truckers Network, we are committed to safety industry-wide and encourage our users and drivers everywhere to visit CVSA.org to learn more about keeping their brakes road-ready.
About Truckers Network
Truckers Network is the trucking industry's premier job posting and hiring
platform. Our technology-driven solutions offer the most advanced and
modernized hiring options to match qualified CDL candidates with Companies
looking to expedite their hiring processes. Our proprietary system draws from
decades of development and industry insights. With over 200,000 CDL Drivers in
the Network, companies are able to find qualified drivers, fast.
Truckers Network's sister company, 160 Driving Academy, is the nation's largest
commercial driving school. As the fastest-growing vocational school in the
country, in 2023, the Company will train over 35,000 students on how to safely
operate a commercial vehicle. 160 Driving Academy operates across 44 states and
each school is certified and licensed by each State agency and the Federal
Motor Carrier Safety Administration's Entry Level Driver Training Program. The
160 Driving Academy is integrated with over 400 Workforce offices nationwide to
create jobs for unemployed and underemployed workers.
160 Driving Academy also supplies the largest employers in the nation with
an unparalleled level of recruiting, high-quality training, safety
effectiveness, and driver analytics. Many of these employers have trusted the
160 Driving Academy to provide the majority of their driving workforce. 160
Driving Academy has recently deployed its virtual HAZMAT Certification training course available for any driver looking to boost their credibility as a Trucker.
Click Below to get the latest update of the Truckers Network App!